Alsace -
Large Cannes Apartment
(4 bedroom)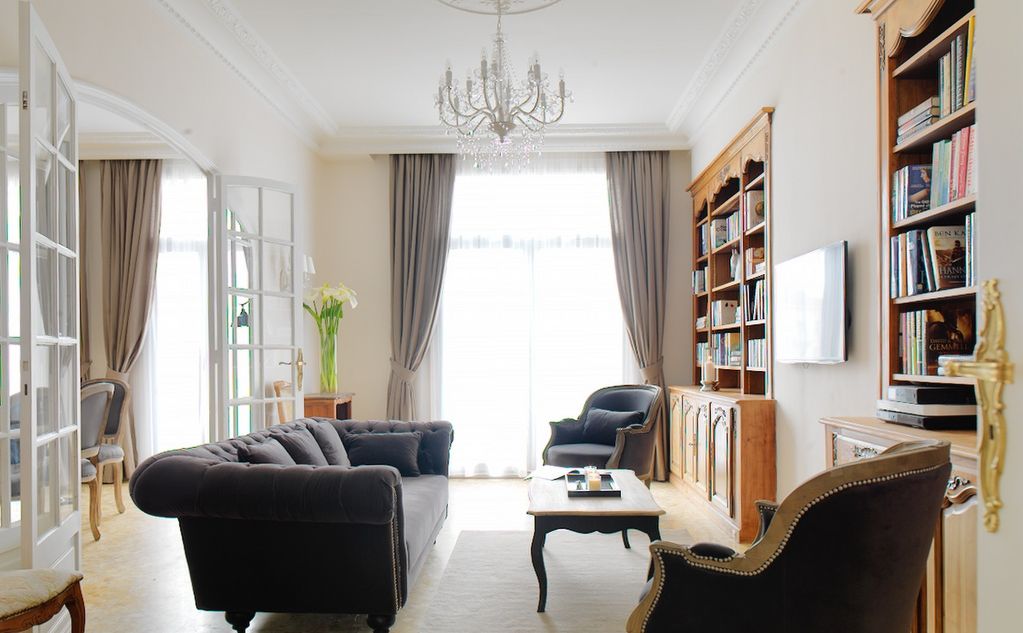 This is a large (165m2), light 4 bed apartment with tiled floors and high ceilings, in a beautiful, typically Canneoise building in the heart of the city.
A 2 minute walk from the station and 4 minute walk from the Palais des Festivals, Croisette and a choice of beaches, this apartment is perfectly situated for a corporate stay, city break or a base from which to explore the delights of the beautiful French Riviera.
Each bedroom has a king sized bed, the kitchen is fully equipped and includes a dishwasher, washing machine and dryer. The living room is comfortable and welcoming and the dining room is the perfect setting for entertaining with an imposing dining table and typically french chandeliers setting the scene perfectly.
We have made sure that this home has been refurbished to the highest specification and that the style is not just in keeping with the old Canneoise decadence of the architecture but is luxurious in its furniture and feel. The apartment screams class and comfort.
Book via homeaway here: